Perfect Petting Zoo and Pony Party Reviews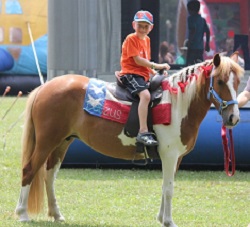 Events that will Exceed Your Expectations!
2017
Another Community Day , another great day for kids and ponies. Thank you so much for your wonderful ponies, the kids truly loved them.
Thanks Dani
Dani McClanahan Durham Township Administrator/Secretary/RTK Officer
I just wanted to email to say thank you so much for everything. Hannah was great and so were the animals. We were so happy with the turn out, thank you for making that possible.
Sincerely, Jovanna L.
Director of Freshman Festivities Day
Marywood University- Scranton, PA
Good afternoon!
I wanted to reach out to you and thank you for another great year at The Ben Event! My granddaughters told me there was always someone there waiting for the pony ride. :-) The animals you bring are great. Your staff is great! Thank you so much!
As always, The Ben Event is the 3rd Saturday in July which next year falls on July 20, 2018. Please consider Sleepy Hollow invited once again.
Thanks again! Ardy Yorgey- Ben Event Coordinator
Hi! I want to thank you for the pony ride and petting zoo service you have provided during my grandson 1st Birthday! It was a great hit. All our friends and kids really enjoyed all the animals. They all were very clean and friendly! Your staff was great too.
Thanks Again, Shobha.
http://www.elegant-affairs.com/
Elegant Affairs Event Coordinators
Thank you again for your participation at the VFES Community Day this year.We would love to have Sleep Hollow Ponies petting zoo again in 2018– your team is phenomenal and they are a hit at our Community Day!
All the best,
Theresa F. Haenn - Valley Forge Educational Services
Thanks for a great time! All loved your group again! Please reserve us again next September 2018 --tx!
Dawn Jones- Brookhaven Community Day
Thank you! Everyone continues to LOVE your "farm critters" and we couldn't stop laughing with the donkey in the TU glasses! It was so cute!! Amber and the other staff member were great, very friendly and personable!
I hope to have you back next year.
Thanks again!
Wanda
+++++++++++++++++++++++++++++
Dr. Wanda Lewis-Campbell- Assistant Dean for Student Life
Temple University Ambler
580 Meetinghouse Road
Ambler, PA 19002

The petting zoo was a great success. Our members truly enjoyed the animals. You and Kasey were easy to work with and we would definitely have you back out in the future.
C. Ferriello- Whitford Hills Country Club
Director of Catering & Membership Sales
600 Whitford Hills Road Exton, Pa 19341

Hi! Your staff was very nice and the animals were great[at our client's annual fall festival]!
Thank you,
Linda Hower- Manufacterers Golf Club- Fort Washington, PA

Thank you so much for bringing your wonderful Pony and Animal Farm once again to Jonestown Bible Church. Like last year you were the hit of the picnic! You are so gracious and wonderful to work with and the young ladies who tended the animals are so sweet and good with the children. Thank you again for the great service you offer! May God continue to bless you and your business abundantly!
Sincerely In Christ,
Pastor Larry Greiner - Jonestown Bible Church

It was wonderful! Thanks!
Angelique T. Coopersburg, PA

Hello!
Everything had a great time at the party. Thank you to your staff and animals.
Aamer F. Malvern PA

2016

I just wanted to tell you I LOVED the pets and the staff were super nice and patient with the kids. My daughter and my family really enjoyed themselves. Thank you so much!
S. Johnson- Media, PA

Thanks so much! The ponies are always such a hit and Amber and Kailey [Event Coordinators on site]were fabulous!
See you next year!
Shelby Sparrow
Lower Merion Township- Penn Wynne Park Independence Day Festival

Thank you guys so much for giving my daughter the best party EVER!!!!! The staff were very helpful and knowledgeable with the animals THANK YOU SO MUCH!!!!!
Alisha R.- Philadelphia, PA

I want to thank you for bringing the ponies. They were a hit! Your staff was courteous and the ponies were gorgeous.
We will definitely be in touch again for other events.
All the best,
Natalie Hernandez - Membership Services
RiverCrest Golf Club
Phoenixville, PA 19460

Thank you and your team for making my son Wyatt's first birthday party a huge success! The kids had the best time. Your staff was fabulous! Maura- Chester Springs, PA

Hi Sleepy Hollow Petting Zoo! Our daughter's party was wonderful and both of your staff were sweet and great to deal with!
Rita L. Limerick, PA

Amber [event coordinator on site] was an absolute delight! She was great with the children and animals!
Thank you so much!
Catherine M. Antietam Childrens Academy

The Friendly Farm Petting Zoo and Pony Rides were WONDERFUL! I am glad everything went so well… Thank you so much for all you do… we greatly appreciate it!
Best regards,
Dan App- Director of Activities
Simpson House Retirement

Thanks Dara! You guys did a great job! [Friendly Farm Petting Zoo and Pony Rides at the annual Horsham Community Day]
Thanks again! See you next year!
Kathy Dick
Recreation Coordinator- Horsham Twp. Bucks County, PA

Thanks Sleepy Hollow. We appreciate the relationship that we have with Sleepy Hollow and that our residents have come to anticipate your participation in our events. Have a great winter.
Carolyn Hanel,
Director of Parks and Recreation
Perkasie Borough

Thank you for providing the pony rides for our vacation Bible school carnival this past Friday evening. They were a hit and were great for our feature attraction for the night. I thought everything went very well. The girls were very nice and accommodating to our needs for taking pictures of the kids on the ponies. Give them my thanks for enduring such a hot evening for us.
Thanks again!
Brian Fetterman- Lehigh Valley Baptist Church
Emmaus, PA

I wanted to tell you that the Unicorns and baby animals were a huge hit at Grace's 1st Birthday Party on Saturday! The kids loved taking the unicorn rides, but the baby animals were a tremendous hit with everyone from the littlest kids to the great grandparents! Grace loved the bunnies so much and it was awesome seeing the smiles on everyone's faces. I was sad to see the baby goat leave - he was my personal favorite! Thank you for making it so easy to have you all visit with us!
Best regards,
Kathy S. Downingtown, PA

We would like to thank you for your services, and making our event [annual block party] wonderful! Everything was so nice and everyone enjoyed the petting zoo, not just the children. You guys were very friendly and professional. And again thank you!
Dawn L and Angel P - East Oak Lane- Philadelphia, PA

Kayleigh and her cast of animals were terrific [for our live animal nativity re-enactment]! The critters behaved greatly and she was totally flexible with what we wanted her to do with them on the stage. I would highly recommend your services! You helped make our program super special." Darla - First Baptist Church, Perkasie

2015

I wanted to tell you how much we appreciated the service you and Hannah gave us on Saturday night at our Live Nativity. Your animals were wonderful - we truly appreciated being able to use Pretzel {the gentle donkey} n our Live Nativity enactment. She was so cooperative and all worked well. Hannah was great and easy to work with. Thanks again and may you have a wonderful Holiday Season and a very Merry Christmas.
Sincerely,
Don Dickinson Bern Reformed UCC- Leesport, PA
PS As soon as we have a date for next year, we will contact you. We certainly want to use you again!

I really just wanted to let you know that the party turned out so amazing! I didn't expect it to be so interactive and just over fun for not only the kids but everyone else as well! My daughter was so excited about all the animals and she had such a blast! All she ever does is talk about how pretty the pony was I believe it was polka dot , such a beautiful pony! The girls who were in charge of everything were very friendly and super polite! They organized everything very well! And we're right on schedule the entire time! Everyone enjoyed themselves and had a great time! I will highly recommend your services to everyone! I also attached some photos from the party for you. Again thank you so much! I couldn't have asked for anything more! (:
J. Rodriguez- Betlehem

Thank you so much for such a wonderful party!!
All of the children AND adults had a blast! Your 2 staff members were amazing and the animals were fantastic!
This was our second party with you, and we look forward to more in the future! :-)
Thanks again!
The Wexler Family
Berks County, PA

Hiring ponies and a petting zoo from Sleepy Hollow Farm was the biggest hit of our daughter's three-year-old party. The young ladies (including Alyssa, Sunny, Katie, and Anna) who brought the animals (including three ponies, an alpaca, a donkey, and assorted lambs, sheep, chickens, ducks, and rabbits) were extremely professional and careful with the animals and the children. We would recommend them to anyone in the area looking for something different for a children's party! -Mark L. Havertown, PA

Just wanted to let you know that everyone loved your petting zoo and pony! Not sure who had more fun, the kids or the adults. And Mandy and Sam were fantastic. Thank you so much for a wonderful party!
We will definitely contact you again if we need a petting zoo or ponies in the future, and pass along your name as well. :-) If you have a yelp page, we are more than happy to leave a review, too. thanks again!
Melissa- Huntingdon Valley, PA

Thanks Sleepy Hollow!
The kids loved the Friendly Farm Petting Zoo and everything was beautifully handled.
Thanks so much!
Rachel
Bryn Mawr Presbyterian Church VBS

Thank You!
It was a very successful event![Bartram Gardens, University City, Philadelphia, Community Summer Festival].
Thank you for being a part of it and we look forward to having you again next year.
J. DiBerardinis
Director of Community and Government Affairs
John Bartram Association
54th Street and Lindbergh Boulevard
Philadelphia, PA 19143

Just wanted you to know that the party went terrific yesterday. The animals were a great hit and your girls were very patient and professional !! I also tipped them nicely for their great work.
Thanks for making the day a success.
Michael H.
Macungie, PA

2014

Hi Sleepy Hollow!
The Live Nativity was absolutely wonderful last Friday evening. There was well over 100 people from the neighborhood that showed up. Samantha was terrific and went beyond what we imagined. She portrayed one of our shepherds as well. Everyone is still talking about it and they are hoping we can do this again next year.
Thank you so very much for all your assistance in making our church's nativity
event a fabulous one!
Gods Blessings to You!
Sincerely,
Carol Macalester- Torresdale Presbyterian Church- Philadelphia, PA


Thank you for last night!
The live Nativity Petting Zoo animals were wonderful and Megan was great with the kids!
I love Flower, and enjoyed Pretzel and the others. They are so clean and friendly. The children really enjoyed the Alpaca, and tried to have him smile at them. I guess they are only familiar with dogs and cats.
I wish you and your family a wonderful Merry Christmas and Happy New Year.
I look forward to working with you again.
Ginny M.
St. Robert Bellarmine- Warrington, PA


Just wanted to say thank you the kids absolutely loved the animals [at our employee appreciation day]. It was a huge hit and we will definitely use your place next year! They were all so friendly and clean and I just can't say enough how much we enjoyed it.
Thanks so much!
Jennifer R.
Cintas Corporation- Phila. PA

I just wanted to thank you for our party last Saturday. Working with you was a pleasure and the petting zoo was a huge hit. We can't thank you enough for being so easy to work with and such a great party. Not only were the animals a hit with the little kids but with the big kids too who took selfies with the animals. Thanks so much!
Stephanie W.
Havertown PA

Hello!
Just wanted to say thanks for a great experience at the Warrington Swim Club yesterday. I wanted to be sure you knew that this year was great!
Jennifer B.
Warrington Swim Club

I wanted to wait to email you back until I had some pictures to share. The party was a huge success and the animals were a hit with the kids and the adults. Thank you for providing such a wonderful service. Attached are some pictures to enjoy. Thanks! Cheri

Hi There!
Just wanted to say that everything went really well! Your girls did great and I (as well as the kids) was really impressed by the animals. Great set up!
Afia B

We had the best time on Saturday, Hannah and Kate were just so nice and left grateful happy kids behind.
Thank you,
Kristine R.
Church of Jesus Christ of Latter-Day Saints Whitehall PA

The pony was a hit! Thank you for the great experience, it was a perfect birthday gift for Blake. The kids enjoyed riding Pickles multiple times. We appreciated the professionalism of the handler, too. She was great!
Thanks again,
- Rebekah A. Douglassville, PA

By all accounts the pony rides and Friendly Farm Petting Zoo was a huge success! Thank you for everything. At the very least this will be annual event, and hopefully we can add more opportunities for these kind of activities.
Thank you so much.
Justin DiBerardinis
Director of Community and Government Affairs
John Bartram Association -University City
54th Street and Lindbergh Boulevard
Philadelphia, PA 19143

2013

I just wanted to let you know how great the party turned out. All the kids were so excited as was I, it will something we all remember. The animals were very well behaved, and exceptionally clean. The girls who brought the animals were both very sweet, pleasant and very informative, answering all the kids many questions. I would highly recommend Sleepy Hollow Farm to anyone who ask. Thank you again, you helped make the Birthday, both I and my family will remember forever. Maureen C. Roslyn, PA

I just wanted to say "THANK YOU" for making my daughter's 2nd birthday party! She loved all the animals and greatly enjoyed riding on the pony! Sam and Keegan (hopefully I spelled correctly) were very polite and professional. They arrived earlier than I expected which was a relief and were prepared for when the guests arrived. Keegan was also nice in letting my daughter feed one of the goats before he took it away to return home. They cleaned up after all the animals and there was no sign that we had animals at the house. I greatly appreciate working with you, Sam and Keegan. Thanks so much, Martha M.

I just wanted to thank you for an amazing experience today! I was so impressed with everything that we had- the professionalism and manner was perfect! Beezus was so sweet and patient. and the others (I love the chickens) are so fun to see! It was a day we will keep with us forever! I will gladly refer you when ever I can. Sincerely, Leslie C.

Thanks for being so receptive! Your animals are beautiful and obviously much loved. Jennifer B.

My daughter Olivia's birthday party last Saturday was the best party ever! Lots of compliments and fun was had by all. I tried to find you on that merchant circle as you requested but I'm having a hard time finding your business on there, however as soon as I am able I will be sure o post rave reviews Thanks again!! Christine C.Kennett Square, PA

Hi! Here are a few pictures from the party we had on June 1st, it was so cute-hope you enjoy! Thank you again for everything, we loved the petting zoo and pony rides-you will always be highly recommended! Siobhan, Steve, Max and Luke

Hello! I just wanted to send you a huge thanks for the barnyard party today at our home! It was PERFECT!! The animals were a hit!! I was sad when they had to leave. We received lots of compliments and everyone, kids AND parents had a great time. I was so busy tending to party duties that I didn't get to take pictures but my husband did so when I get them from him, I will send a few your way. Awesome day-thanks again! Christine C.Chester County, PA

I just wanted to let you know how wonderful your pony rides and petting zoo were. The smiles on the children's faces were priceless ! Your girls did a wonderful job throughout. Please use us as a recommendation anytime. Hope to see your critters next year !!! Thank you Claire, Trumbaursville Community Day 2013

A quick thank you to tell you how great everything turned out. The animals were amazing and they really made our party outstanding! It really was above our expectations. Alyssa and her helper were also a real pleasure to have here! We are beyond thrilled that we used you guys! Many thanks, Alisa F.Newtown, PA

Thank you so much for such a wonderful experience... the unicorn was so amazing and Georgia said she wants it for every birthday! We loved the petting zoo too- perfect, friendly animals. Also- the girls were really nice and great with the kids- I felt bad they were out in the cold but never complained and kept smiling. No problem using any of the pics for your business- I'm honored the unicorn mades its debut at our home! :))) Thanks again for a perfect day, Jaime M.- Allentown, PA

Thank you so much. He is quite special! You did a beautiful job. You made up the perfect pleasure pony. Thank you again. All the best to you Gail- Unionville, PA

Hello Dara, I just wanted to let you know that the party was great on Saturday! My daughter loved the surprize and rode the pony so many times I lost count. The other kids and parents loved it as well. Your staff was kind, professional, and did a great job. The animals were clean and well behaved. I think we won't need to mow our lawn for a while:). I was very pleased and would recommend you with no problem. Perhaps next year we may do the same thing.....make it a tradition:). Thank you again. Andrea, Easton, PA

Thank you for making my son Ryan's 2nd birthday party so special! Alyssa and Sunny did such a great job! My husband and I were so impressed with the friendliness and cleanliness of the animals. Ryan warmed up to them over the 2 hour time frame. He began tossing carrots into the bunny and chicken cages while gripping my hand and by the second hour he was hand feeding the alpaca, donkey, goats and sheep with no fear! WHAT DO I DO WITH THE EGG that was layed by a hen? Thanks again, Shari, Warrington, PA

I wanted to thank you and your staff for the party. Olivia's birthday was so much fun and all the kids loved the animals. The animals were great with all ages. We had a lot of children under the age of one and they even enjoyed the animals and feeding them. Everyone is still talking about how much fun they had. Gina, Newtown, PA

Thank you! Our students have a wonderful time at the petting zoo. It was a great experience for them. We look forward to seeing you again next year...hopefully without the torrential downpours! Kathryn, Philadelphia Charter Schools

The entire event was great. The kids had so much fun! Thanks again and we want to do this every year. I will be in touch to schedule for next year. Tamara- Director, Creative Learning Center Easton, PA

Dear Dara, I wanted to let you know what a great event you helped us with for our daughter's third birthday party last weekend. We couldn't have been more pleased. My husband, who is in the web site design, development, and marketing business, posted positive reviews on your business listings on Yelp.com and Google Places. Below is the review, followed by links to view your listings: Hiring ponies and a petting zoo from Sleepy Hollow Farm was the biggest hit of our daughter's three-year-old party. The young ladies (including Alyssa, Sunny, Katie, and Anna) who brought the animals (including three ponies, an alpaca, a donkey, and assorted lambs, sheep, chickens, ducks, and rabbits) were extremely professional and careful with the animals and the children. We would recommend them to anyone in the area looking for something different for a children's party! Google Places: Yelp.com: We will send you some pictures shortly, but wanted you to know how pleased we were with your company! Thanks, again, Anissa L.

The Friendly Farm and pony rides were excellent. Thank you. --- Thomas E. Gavin Director, Events & Volunteer Fundraising The Chester County Hospital Foundation

2012

Thank you! The Petting Zoo is always a highlight for the Kids. We had 370 Middle Schoolers who paired up with 380 inner city kids. They ALL seemed to absolutely LOVE the animals. How much of a deposit do you need for next year? Matt M. Director of Youth Ministry Cairn University

It was great…..thanks so much. Victoria - Philadelphia Soft Pretzel Factory

It was awesome as usual!!!!! Karen C. McRory-Negrin, Esq. President, PA Chapter Families of SMA Philadelphia, PA

Our party was wonderful. Thank you to all!Danielle, Furlong, PA

Thank you so much for your generosity! We appreciate your donation very much! Your staff was AMAZING! I LOVED working with them and Alyssa was a phenomenal leader. I have highly recommended Sleepy Hollow Farms to the leadership team for next year's event! . I'm so glad that your staff enjoyed working with us! Alyssa provided helpful suggestions to implement next time that I will definitely relay to my team, including 3-4 ponies next time. We look forward to working with you again in the future! Thanks, Epic Church, Roxborogh, Philadelphia, PA

Hi there. All around it was a hit!!! The petting zoo was enjoyed by all ages and the variety of animals was fantastic! The pony rides were just as popular and the staff was terrific, keeping things moving and so professional!! We will definitely be in touch when we are planning another event!!! Thank you for everything! Kelly - General Wayne Elementary, Wayne, PA

We are grateful to have you as part of our event! It is wonderful to have a vendor come in , set up and run their show. You're staff need no assistance from us, everything always goes very smoothly. As soon as we set our date for next year, I'll be in touch! Renee, Lancashire Hall, Lancaster, PA

Thank you again for coming to Waterloo Gardens. The animals were such a draw. We look forward to seeing you again next year. Thanks again, Kristie- Waterloo Gardens, Exton, PA

Hi! The girls were great and I hope they enjoyed themselves. Despite the wind, we had a pretty good turnout. The petting zoo and pony rides are always a busy attraction and you guys did a great job. Look forward to working with you again next year! Dan Sharapan, Warwick Twp Director of Parks and Recreation, Bucks County PA

Just a note of thanks for the role you played in making the NRG "Country Fair" a success. I've spoken with the client and they only had positive things to say about this year's event. It was a pleasure working with you all. Look forward to partnering again on future events. Thank you! Alison D. Greystone Bridge, Coatesville, PA

The feedback is always positive in working with you. The animals are always impeccably clean, well behaved and everyone just loves them. They were in a nice spot under the tree this year. Every year, having the petting zoo is one of the top priorities with our guests. Tentatively we are looking at September 8th next year from 3-7 if you are available. Some planning needs to go into place to finalize things, but I will let you know when that happens. Thanks again for always making this so easy for us. Your staff are wonderful as well. Very respectful, pleasant, and friendly with everyone and professional. Thank you again. Krista N. CTRS Director of Recreation and Enrichment Moravian Hall Square Retirement Community, 175 West North Street, Nazareth, PA 18064 USA

Loved it! As usual your staff and animals were great. As soon as we set the date for next year I hope we can have you come again! Love that Pedro and Cisco! Thanks Suzy B. Pocopson Founders Day, West Chester, PA